Icebox Gallery presents: Grassland, photographs by New York-based photographer H. Lee (a pseudonym) H. Lee spent a year documenting the growing season and culture of cannabis in Humboldt County, California, capturing intimate moments as she lived among the growers.
SEE EXHIBIT

H. Lees colorful images reveal a hidden world and a community based on an illegal agriculture. Grassland is a window into a counterculture that has flourished and evolved in the forested hills of Northern Californian. By growing high quality marijuana for many years many of these farmers wrote the book on the production. The Icebox exhibit features 30 color images that are limited in edition, each signed, and available for sale.

The exhibit at Icebox Gallery by H. Lee opens at same time as the release of the beautifully designed book Grassland. H. Lee will be in the gallery and available for book signing Saturday, November 8, 8:30PM 9:30PM. Other signed books will be available during the run of the exhibit.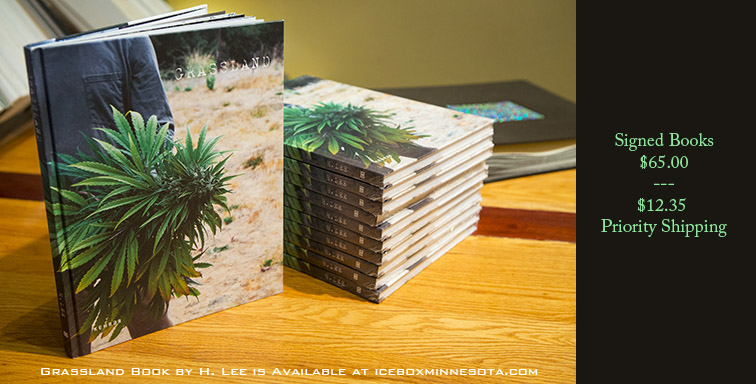 The book Grassland, 112 pages with 80 images, also includes enlightening contributions by authors Glen O Brien and Emily Brady. The book will be available during the exhibit in hard cover and deluxe special editions.

Glenn O Brien is the author of Soapbox, Human Nature: Dubbed Version, and How To Be A Man. A former editor at Interview, Rolling Stone, Spin, and High Times, he writes frequently on contemporary art, and is a contributing editor at Ten, L Officiel Homme, and GQ.

Emily Brady is the author of Humboldt: Life on Americas Marijuana Frontier (2013). She was born and raised in Northern California. A graduate of Columbia Universitys School of Journalism, she has written for the New York Times, Time, Village Voice, and reported from Latin America, Europe, and Asia.

The first time I entered this world, I was totally ignorant to the world of pot farming, and riddled with judgment. It took some time for my outsider eyes to adjust to see what was all around me behind locked gates and camouflaged cabins, past generators and barking dogs, protective firearms and diesel trucks but also to gain the trust of the community. It is an eclectic group, bound together by a deep knowledge of growing techniques, along with a strong distrust for outsiders; suspicion is a necessary survival trait. (...) I have come to understand and applaud this unique universe, so closed and cautious, protected and protective, and courageously strong in its beliefs ~H.Lee

A few hours north of San Francisco, along the coast, lies a rugged landscape of towering Redwoods and Douglas Firs. Cut with rivers and fog, it is iconic American terrain, which draws countless RV-towing tourists who wind up and down logging roads all summer long.

But beneath this layer of green and golden splendor, there exists an unseen world that no maps can find, only a discriminating eye for unmarked dirt roads. To the initiated, there are signs, as clear as the highway billboards offering hydroponic paraphernalia, medical cannabis consultations, trimming solutions and turkey bags in bulk. These services are welcome flags to cannabis country, where droves of marijuana growers, both indoor and outdoor, hide in the hills and make their living.

ARTIST RECEPTION Saturday November 8, 8:00PM - 11:00PM / Exhibit Closes January 31, 2015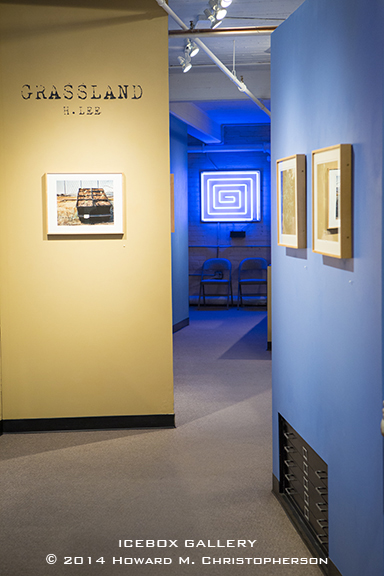 Regular Gallery Hours: Thursday & Fridays 10 AM to 6 PM, Saturday 12 to 5 PM or by appointment.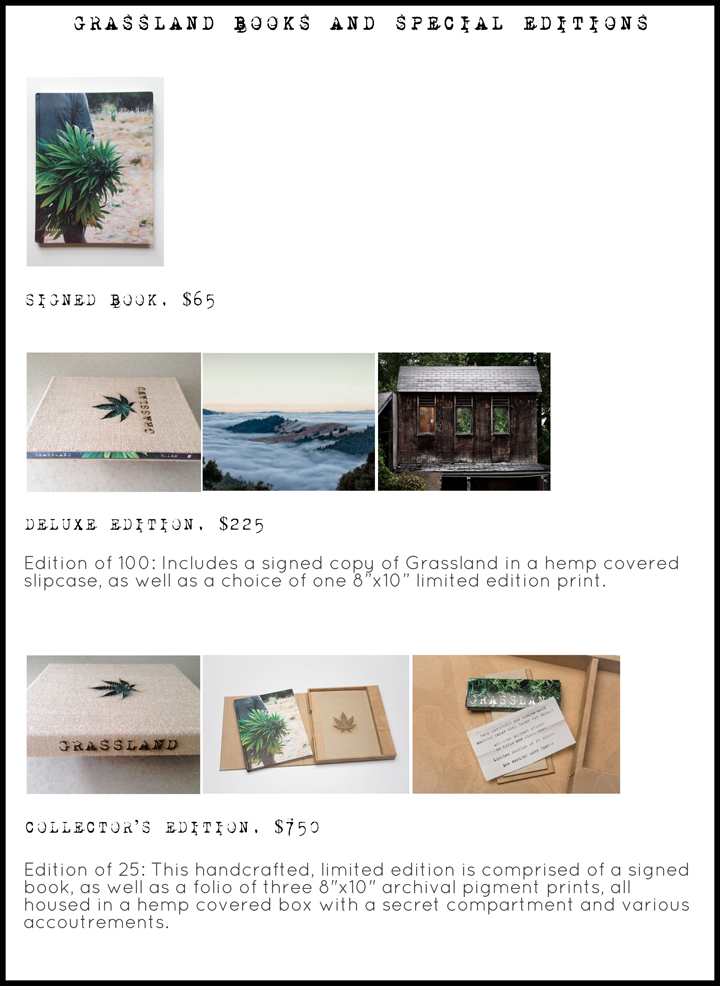 See Complete Exhibit LINK BELOW.