RETURN to Home Page

ICEBOX GALLERY PRESENTS:
Luca Sidro
My Home, Naples - Wind and Fragrances from Elsewhere

Exhibit featuring Luca Sidro and his photographic interpretation of his hometown, Naples, Italy.
This project is an alternative view of Naples, Italy, a city known worldwide today to nearby places like Pompeii and Capri, locked into a stereotype that only talks about pizza, Mount Vesuvius and the music of the mandolin. For me photography is like a lucid dream, in a continuous balance between the images, evoked by my mind and the perception of reality. The photo shoot is just a technical necessity but printing makes this lucid dream tangible and indelible. I use photography to live my life more intensely. I have an emotional approach to the construction of the image and try to obtain an interesting photo that I find more than beautiful. The language and the story are the only things that matter in my photography. -Luca Sidro
Luca Sidro is an Italian fine art photographer born in Naples, Italy, where he currently resides. He is a self-taught photographer, inspired by the Italian photographer, Umberto Stefanelli. Initially, Luca devoted himself to documentary photography. Then started using a creative process using an iPhone, which has become the modern day Polaroid. He aimed to tell an emotional story of reality, through images. These images have a painterly, dreamlike quality and are digitally printed in a square format.
His works have been selected by some of the most prominent international photo editors including the founder of Agence VU, Christian Caujolle, and the Director of the Moscow House of Photography, Olga Sviblova. He has exhibited in national and international group shows, including the Festival of Photography in Sete (Images Singulieres 2010), the Festival of Photography in Aleppo, Syria, and has collaborated with the prestigious Zaha Hadid Architects studio.
On View Beginning November 1, 2, & 3, 2013 during Art Attack in the Northrup King Building.
Artist Gallery Talks Each Day: Friday at 7:00PM, Saturday at 3:00PM, Sunday at 3PM.
Artist Reception: Saturday, November 2nd, 8 - 11PM.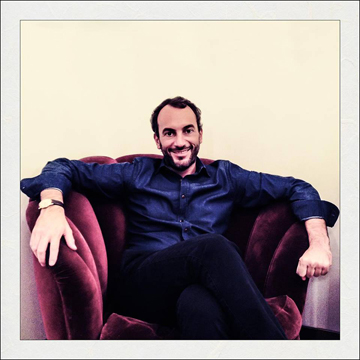 Luca Sidro by Umberto Stefanelli 2013