New Exhibit
Icebox Gallery presents:
"Pieces of Italy",
B/W Images of People and Places in Italy by Minnesota photographer
Howard M. Christopherson.
"I photograph as I encounter people and things in a very spontaneous way. People and places are interacting every moment of every day. I love to stop the clock with the press of the shutter and later hold and examine the richness of our lives. Photography allows me to feel the pleasure of living in the moment and gives me the luxury to revisit it over and over again." –Christopherson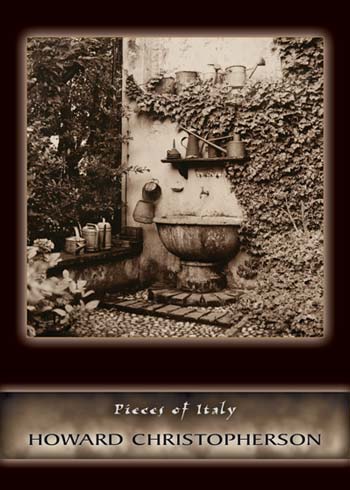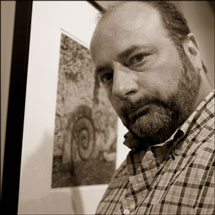 © 2008 Howard M. Christopherson
Opening during
Art-A-Whirl
on Saturday, May 17th, 2008.
Opening Reception:
8 PM – Midnight.
Continues through
October 25th, 2008.
Artist Statement / Pieces of Italy
Thank you for taking enough interest in my artwork that you are curious about my statement. After all I am a photographer, a person that specializes in making pictures. (which as we know can be worth a thousand words) I do like to tell stories in a visual way.
These images were photographed during two summer trips to Italy in 2006 and 2007. At the time, I never really started out thinking that I would devote an entire exhibit to the photographs I was making. It just seemed to happen when I began to make prints in the darkroom.

Maybe I should first clarify what this exhibit is not. It is not a travel guide of all the most popular tourist attractions in a beautiful country. It is not one genre of photography. It is nonfiction, real, and all part of my adventure in a new land. This is my personal story told in pictures. Each image merged with a clear overleaf of history, spirit and serendipity.
I have many people and gods to thank. The subjects in my pictures are very important. What would be the point of that shot if they were not there? So many of these people I only see for a very short amount of time. Then there are the people that introduced me to other people, or translated for me, arranged things, celebrated and explained things to me. They are the people standing just outside the focus of my lens. You know who you are. Altogether you contributed to a wonderful experience, and I will never forget it.
My Catholic upbringing may have first introduced me to the historical land of Italy. My interest in art certainly taught me more about this place. I think of the movie Ben Hur and the chariot races and the palaces and pillars. I loved to have make-believe gladiator sword fights with my friends. The legend of Italy continued to grow in funny ways like food and wine commercials, cartoon images of leaning towers and gondolas along with film versions of Michelangelo on his back painting aloft in the Sistine Chapel. I also learned that my father was wounded in Italy during WWII.

The chance to visit this place continued to elude me. At the same time, the legend of Italy built up in my mind. I was 51 years old by the time I finally stepped foot there. When I arrived, I encountered Italy in the early 21st century, alive and well. I took my camera with me.
Negatives are the transport of that special moment when the film was exposed. The prints come from another reality, the time spent in my dark room in Minnesota. This part of the process is spent alone, bathed in a dim amber glow breathing in the smell of developer and fixer. Here we are today, a long way from the beach in Lavinio and far from the hills of Brescia. Adventures would not be adventures if you did not have to return. I brought these images back from my trip.
- Howard Christopherson