Hours:
Tues. - Fri. -10 to 6
Saturday - 12 to 5
Thursday nights
until 9pm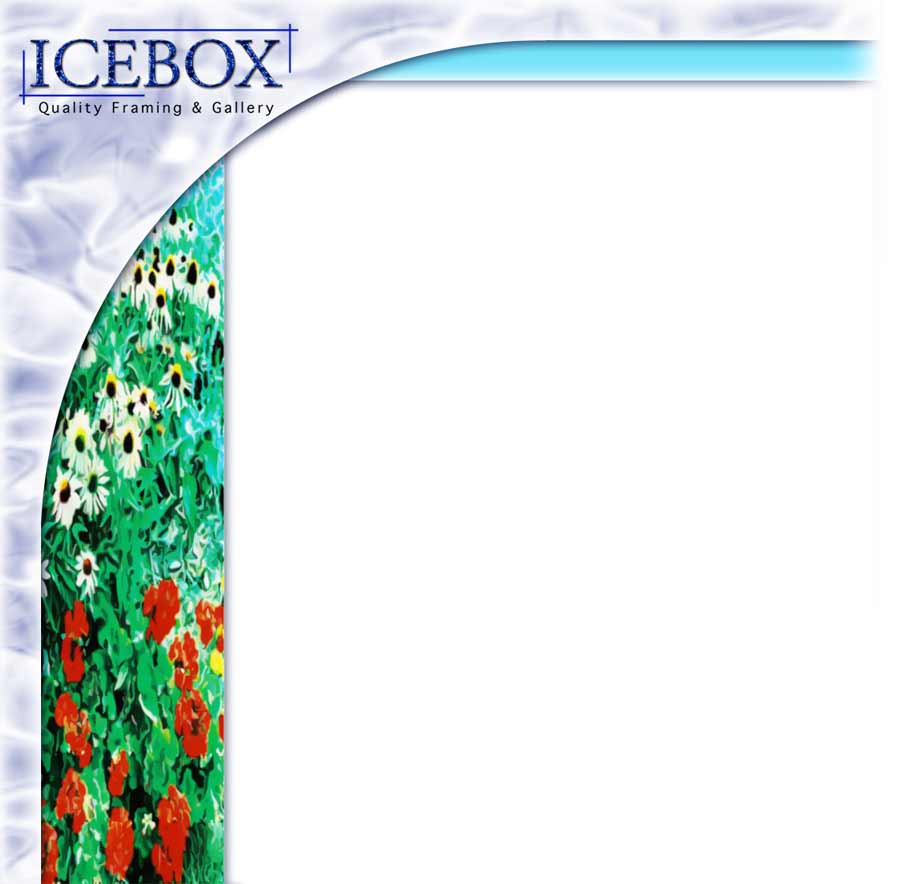 Ordering the unique and collectable items of ICEBOX Custom Framing & Gallery is as easy as picking up the telephone and speaking to a real live warm blooded individual here in our Minneapolis location.

ICEBOX accepts Visa and Mastercard

Great Gift Idea for the Artist or the Art Lover!
Gift Certificates are available from Icebox in any amount. A gift certificate from Icebox can be redeemed for any item we sell; Custom Framing, Fine Art & Photography, Ready Made Frames and Tee Shirts.

To order by phone...
Call ICEBOX during business hours at 612-788-1790
Mail orders to...
ICEBOX
1500 Jackson Street NE Suite #443
Minneapolis, MN 55413

Please include a Visa or MasterCard number and the expiration date.
Check or money orders made out to ICEBOX.

Minnesota State sales tax applies to sales in Minnesota.
1500 Jackson Street NE #443
Minneapolis, MN 55413