2 Part / International Multi-Media Juried Art Exhibit
SKIN POSTER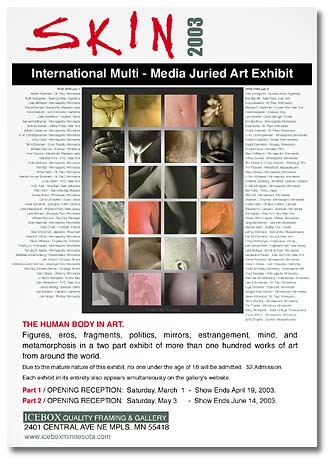 Get the official SKIN poster: 19" x 13" archival matte paper. The poster includes the names of all participating artists and the montage of pieces from the show.
$25.00
shipped in the USA add $5.00
Payment is easy with a phone call and either VISA or MasterCard.
We will ship anywhere.
Sales in Minnesota subject to state and local sales tax.
E-mail or call the gallery with any questions concerning purchase.
Return to the SKIN 2003 part 1 exhibit
Return to the SKIN 2003 part 2 exhibit